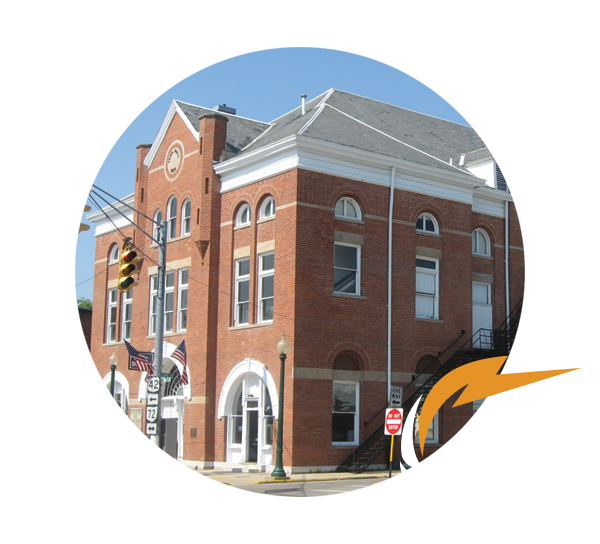 Service Area Locations
Cedarville, OH Electrical Repair, Maintenance & Installation
If you're searching for an electrician in Cedarville, OH, we encourage you to trust us at Five Star Dayton Electrical to provide the residential and commercial electrical solutions you're looking for at an affordable, competitive rate. Our services include ceiling fan repair and installation, outlet additions, loose outlet repair, light switch repair, whole-home generator installation, custom TV installation, lighting repair, LED lighting, garage light repair, and much more. We'd love to hear about your next electrical project. We offer Cedarville, Ohio home and business owners free online estimates.
If you've recently purchased a new home or business in Cedarville, OH, we recommend booking an electrical inspection to ensure that your electrical system is updated. Our technicians can upgrade your electrical panel to meet your busy family's needs. Or, if your panel needs a little more power, we can quickly replace faulty circuit breakers or install additional ones. The electrical safety services performed by your local Five Star Dayton Electrical will include verification of proper light bulb wattage, a check of all safety and security lighting, and much more.
Residential Electrical Lighting, Wiring & Installation Services in Cedarville, OH
Cedarville is a friendly conservative college town just northeast of Xenia, Ohio, in Greene County. The village has a population of over 4,300 residents, a few of whom are very well-known, including Ohio's 70th Governor, Mike DeWine. DeWine and his family members are natives and lifelong residents of the quaint community of Cedarville. However, Cedarville was originally named Milford. Later, it became "Massies Creek." Eventually, by 1843, the town's name was changed to Cedarville. It was said to have gotten its name because of a growth of cedar trees around the town's original location.
Up until the 20th century, social life in Cedarville was centered primarily around the downtown Cedarville Opera House. This historic building is still standing today. It has been registered with the National Register of Historic Places as an official historic location. Furthermore, the village is home to the popular college, Cedarville University, which is Baptist. Cedarville is also a popular destination in the region when they have their famous Labor Day Festival, CedarFest. Originally, CedarFest started as a celebration for the town because it is the birthplace of James H. Kyle, a 19th-century politician who helped get the holiday, Labor Day, federal recognition as an official national holiday.

Choose Five Star Dayton Electrical in the Greater Dayton Area for Electrical Services
There are a lot of electricians and so-called handymen in the Miami Valley area who would love to come out to your home and work on your wiring or offer electrical services at prices that might seem tempting. Nevertheless, when it comes to your home's electrical system, the results these so called experts deliver will not only affect your home's energy efficiency, but also your safety and potentially your home comfort and convenience. That's why you should trust the Dayton electrical experts of Five Star.
Because we offer emergency electrical services around the clock, we are always available, 24 hours a day, 7 days a week, 365 days a year including holidays. We are proud to support the communities of Alpha, Xenia, Dayton, Beavercreek, Bellbrook, Fairborn, Huber Heights, Yellow Springs, Troy, Trotwood, Cedarville, Kettering, Miamisburg, Centerville, Circleville, Lebanon, West Chester, Maineville, Mason, Loveland, Springboro, Spring Valley, Jamestown, Springfield Vandalia, Mason, and more. Call Five Star Dayton Electrical at (937) 970-5644.